Operation Planning
Traxia Roadtek enables you to fully prepare your business operation in ways that you might never think before. Specify how your business policies, setup your operation schedules, allocate proper resources such as vehicles, drivers and supporting documents all in one simple business tools.
Operation Monitoring
Assuring your fleet operates within policies and conduct scheduled plans accordingly can be a daunting tasks, Traxia Roadtek can help you monitors your fleet activity through a single control dashboard. For enterprise users please call for more monitoring customization options.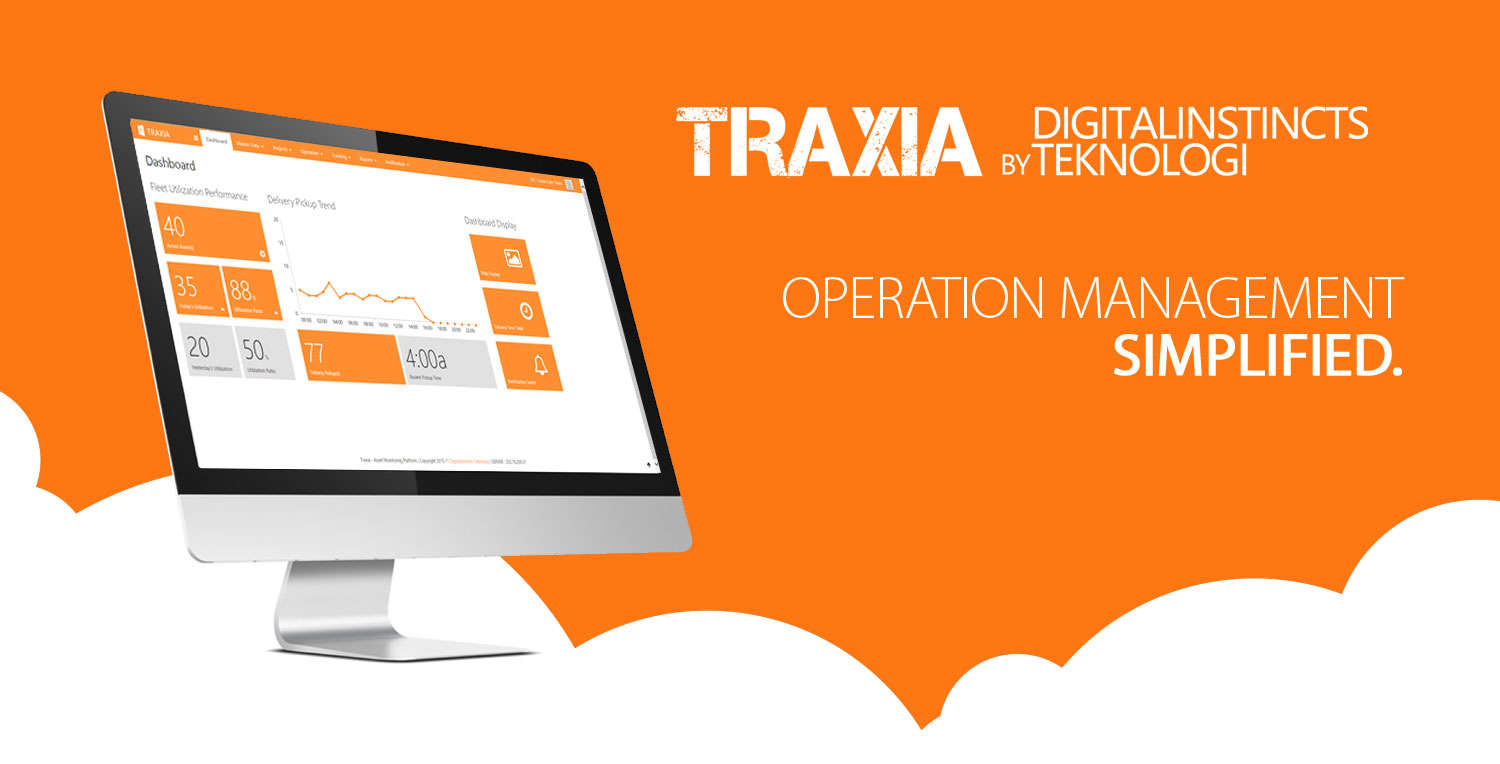 Get Notified
Exceptions, Delays and Incidents may happen in fleet operations. Get notified actively by Traxia Roadtek to help you respond quickly to unforeseen events.
Dispatched. Online.
With Traxia Roadtek it is easy to assign delivery or pickup orders to fleet operators in the field. Our robust platform allows your dispatcher to maintain interaction between field team and office team through cloud infrastructure.
Executive Reports
Redefine how you, as fleet owner or company executives being able to perform executive "Informed" decisions through a compilation of operation report that is actively being pushed every end-of-the-day, ready for daily meeting discussions and strategic decision making.

Hauling Operating Model
Operation Plan Management
Asset & Driver Nomination
Automated Progress Update
Operation Progress Monitoring
Delay, Failure and Exception Report
Financial Process Integration
Multi Drop & Pickup Model
Route Management
Delivery Plan
Assignment Scheduling
Multi Loading / Un-Loading
Delivery Performance Monitoring
Route Simulation
Roaming (Canvas) Model
Cargo Manifest Integration
Cargo Door Monitoring
Intelligent PoI Sensing
Data Heat Map
Checkpoint Journey Monitoring
Transaction Report