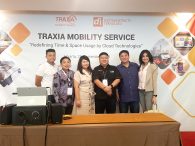 On September 25th, 2019 PT. Digitalinstincts Teknologi has launched a new project "Traxia Mobility Service" at Klub Kelapa Gading.  This event was attended by media partners […]
Melly Maramis does not have any friends yet.
This the default user group. All existing registered users are automatically assigned this group. Groups can be modified or deleted by the admin.