Background
It is only three months into 2020, and business across different sectors have been hit hard as the Corona-Virus-Disease (COVID-19) wreaks havoc on economic activities all over the world. The highly infectious "new" disease has spared only a few businesses, while many others from hospitals, clinics, airlines and hotels industries have taken a hard hit.
Many sectors felt the shock of major disruptions in business operations as the impact is forcing many employees to work from home, while others became victims of unemployment.


Main Issues
As a highly infectious virus, COVID-19 have changed the world we are today to become reliable towards communication technology. Physical distancing as a virus containment measures have become a mandatory part of personal and public lives around the world.
Businesses and Government operations have to comply into the same requirement while provisioning their services to the public, hence virtual presence technology are being embraced everywhere possible.
Pandemic Solution, For Future, Today
Traxia Solace was conceived to contribute an effort to tackle world pandemic issue of Covid-19 by allowing higher risk people such as elders and patients to stay at homes while still being able to get possible remote care such as consultation, visual examination and psychiatric treatment.
Solace embrace the possibilty to provide safe practice of self-treatment with the supervision of medical professionals in a comforting face-to-face human interaction with available communication technology nowadays.


New Normal, New Technology
Traxia Solace are designed to deliver virtual presence, remote assistance, remote-care and condition monitoring services with the available technology today. Affordable, highly customize-able and available will enable businesses and governments to provision their services with an effective and efficient transition.
Possible Cases to Utilize Traxia Solace
However, the lack of space and room helped people by utilizing Solace as a tool to communicate and report or even consulting with the experts. Some of the cases would be fit to implement such as:
Hospital Rooms & Clinic Center
Hotel & Apartment Rooms
Government Buildings
Elder Homes
Quarantine Facility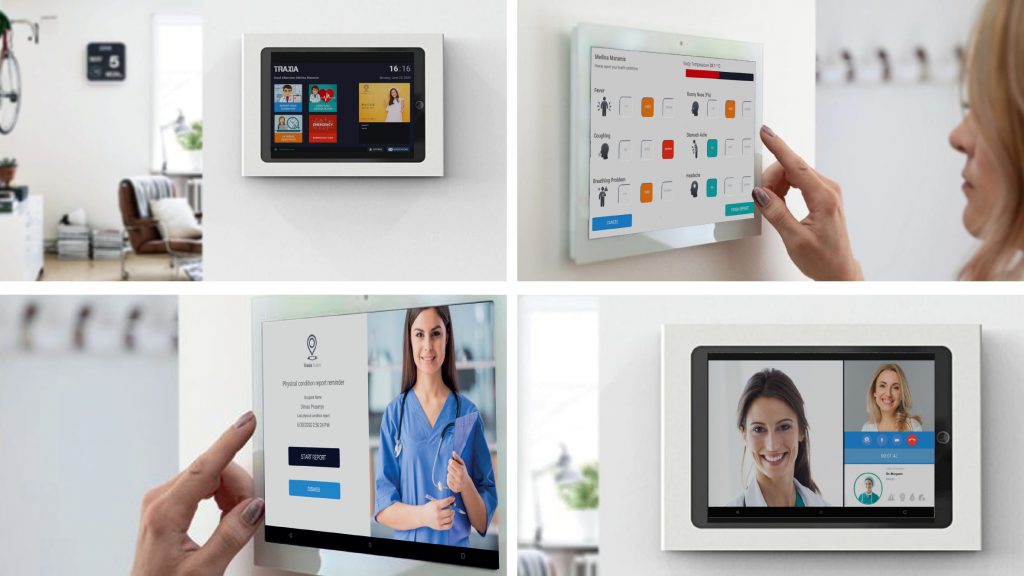 Traxia Solace Main Functions and Features
Designed as a service platform, Traxia Solace can provision various scenarios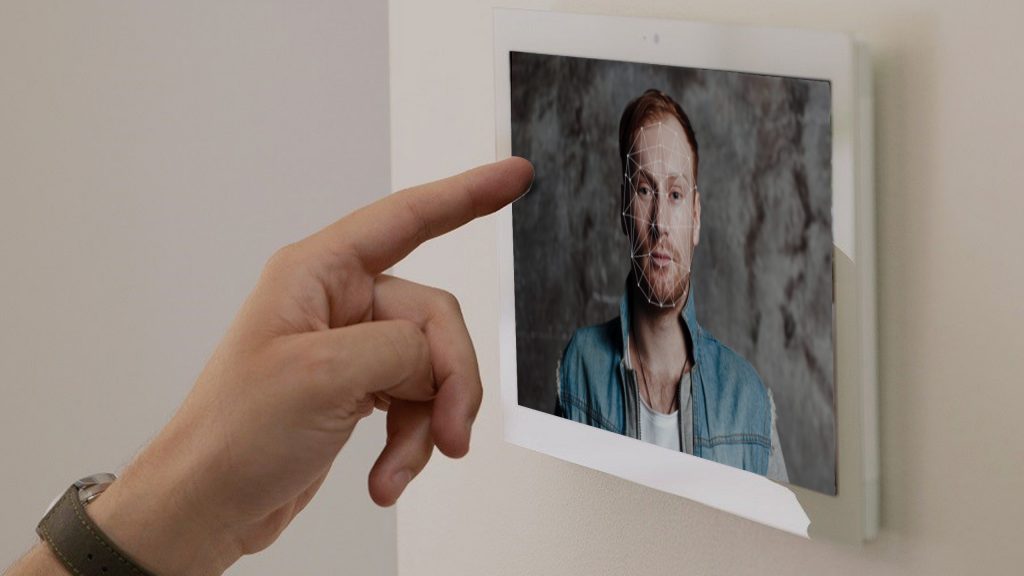 Face Verification
Traxia Solace can perform face verification to check whether the actual person are reporting their condition during check-up or it was conducted by someone else.
A compliance may take place to ensure monitored subject to perform self-check-in procedure during report. Solace are capable to perform face identification, verification, and emotion detection to provide organization a mitigation tools such as:
Isolation Compliance
Self-Examination Verification
Mental-Health State
By recognizing above factors, you can determine treatment subject compliance towards the care policies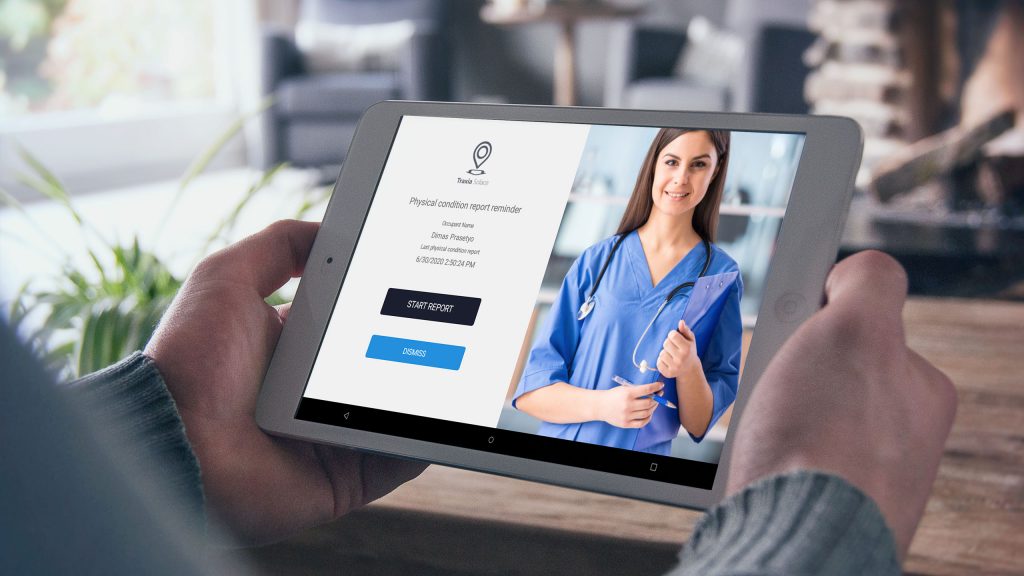 Medication Reminder
With alert sounds, Solace remind their care subjects to take their medication and inform their conditions when required.
The system will automatically remind the person to inform and check daily condition status. Care subjects may report their progress or even sudden illness
The "new normal" world dictates people to stay safe at home while limiting their exposure to infectious disease by interacting with less – people.
Traxia Solace embrace this guidelines by enabling non – critical patients to perform self – examination report, allowing health – care worker to focus their priority and capacity to the most needed ones.
By staying home, it may reduce the spreading of COVID-19 since people are unwilling to explore outside since Traxia Solace is providing unique features and functions that is very helpful.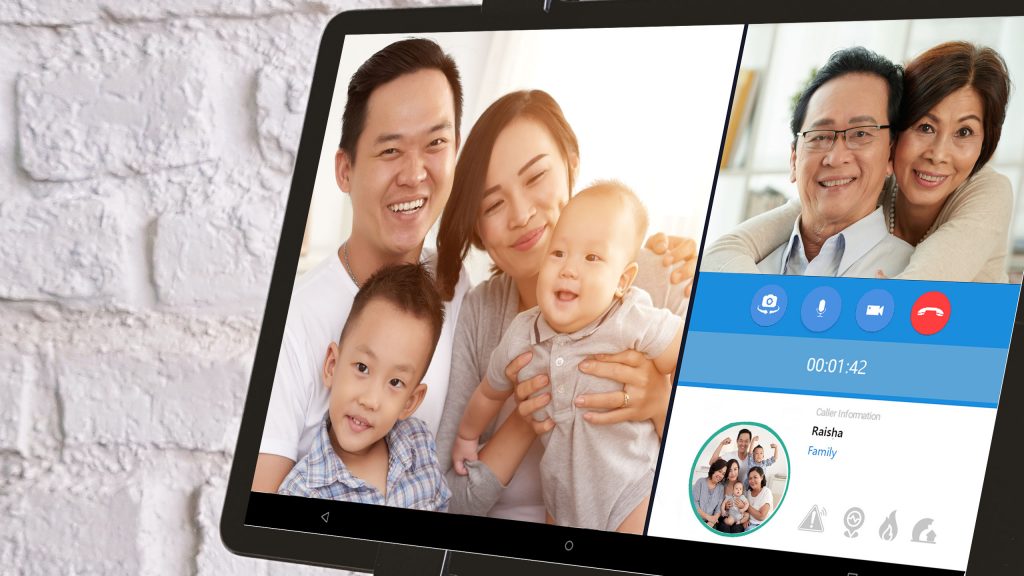 Deliver Video Messages
Traxia Solace provide the capability to send a push message to the service kiosks users or subjects with video-stream playback contents. You can play family video messages or instructional video on how to perform self-care in safely
Being isolated from families and relatives due to restricted protocol will not be anymore obstacle. Delivering communication with video call may relieve the feelings and emotional of a person characters.
There is no limitation to perform and deliver message by communicating with every important person. Solace provide virtual message communication anytime and anywhere.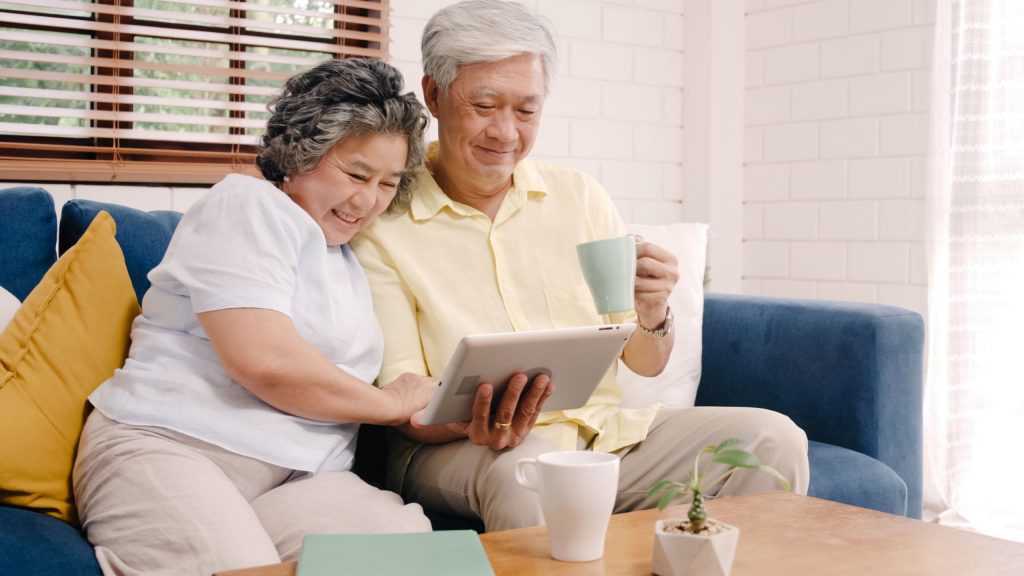 Push Message & Announcement
Get messages sent to your care subjects, stream-able contents such as instruction videos or even family recorded messages can be played-back through Solace messaging system.
Digital platform powered by Cloud system is creating a new experience of direct virtual communication around the world.
All representatives from each sectors will keep you update regarding the news according to what you have  subjected.
Many benefits are offered from each representative depend on how you intended to select